During the skrying visualization that comes near the end of the above, no matter what good things you see in the puddle, try to let go thereupon and let only it remain in awareness for a certain length of time. Die daily.
SHUGARA - NOCTULIUS - NYTHRA
[snip]
...the first stage is the sphere of the Moon and is associated with Quartz, the alchemical process 'Calcination', the word 'Nox' and the three Tarot cards 18 Moon, 15 Lucifer, and 13 Death, (ie.
Sinister Tarot
). Each sphere is regarded as tripartite in nature, representing the unconscious aspect, and the ego aspect, and the self aspect. These aspects represent the gradual evolution of the 'energy' of the sphere since each sphere may be regarded as archetypal in nature – the three Tarot cards showing the aspects of the archetype.

-NAOS: A Practical Guide to Modern Magick
[snip]

Nythra – Khtunae - Atazoth
(Foreword by Magister Hagur)
Each Sphere or Planet of the Cosmic Tree of Wyrd, Moon, Mercury, Venus, Sun, Mars, Jupiter and Saturn, manifests a triple energy called Dark Gods. Nythra, Kthunae and Atazoth, are the ruling Gods of the Deep, they are sinister and evil. Through rituals and pathworkings they are in contact with us to destroy and restore.
In the frame of Traditional Satanism, what does it mean: "destroying and restoring". The "Sinister" works in the abolishment of old, erroneous thinking as presented by religions, in the West: Christianity. This is the Satanic work of repulsion and elevation (destroy and restore). The repulsiveness comes from seven directions and forces, from the twenty-one Dark Gods, to us to do the work assigned at last for the welfare of humanity. This means "sacrifice", "action", and "magnetism".
The secret of magnetism lies in the Dark Gods, calling them forth in pathworkings and rituals through our Sinister Chants, such as "Nythra Kthunae Atazoth". The mystery of our sinister life is concealed here. When the Satanists vibrate towards the Dark Gods, they in turn vibrate to us, in even a greater measure, and finally merging into one "Flame", burning up the whole, old erroneous ideas.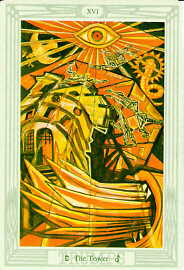 Crowley: Breakdown the fortress of thine individual self, that the truth may spring free from the ruins.
The Dark Gods are connected with each other, but through the paths of hatred. They hate erroneous conceptions of life, killing erroneous belief about the life of the individual, until true, healthy living is restored. With us, the Dark Gods (Energies) stand and sinisterly serve. The hall of ignorance must disappear, and give way to the hall of wisdom (intelligence).
Darkness reigns, and the turmoil waters are eventually silenced. When all Satanists are blended into one full chord, the work of the Dark Gods is achieved.
July 2010 – Magister Hagur.
Read further on:
Nythra_Kthunae_Atazoth (Spherical Dark Gods of the Cosmic Tree of Wyrd)
.